I planted maybe 10 of these large nuts and 8 of them came up and are surviving so far. 2 more have popped up under a tree where Nuts dropped off.
I planted them in the loose rich soil by the barnlot fence where the older trees are.
They will have to be Transplanted maybe this Fall.
Not much of a photo but you get the idea.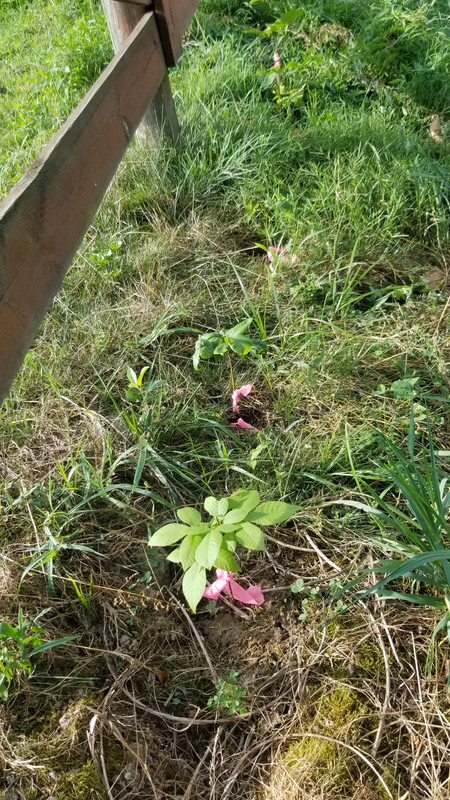 THIS one has a Yeller Jacket nest right beside it. I found it today when I was pouring water on it and they boiled out. Not sure what to do about it....may kill the seedling.