So the first one was killed on September 8th as my first bow kill and I was ticked pink to have harvested this guy being it was my first buck with a bow. Scored 131 1/2
The second one came after I had purchased a bonus tag at a charity auction before the season began. Which is a story in-itself!
I had been getting pictures of 5-6 shooter bucks on several different farms and knowing that I had never killed a buck with a bow it would be hard for me to pass a 130" deer after I seen this tag come up for auction on Ebay. I'm not an "ebay wise" individual but I have a buddy that loves it, so I told him the max I would pay for the tag and lucky me I won the bid. So long story short I harvest these two bucks, and check them in as anybody else would. A few months pass and the local Game Warden shows up to my house while my wife is home and I'm still at my office, after a few minutes of harassing her and basically telling her she's a liar they proceed to my office. So I set and wait with my documentation to show them what was going on. They had never heard of a "bonus buck" tag being issued, after an hour I finally had them convinced it was legit. You would think Frankfort would inform them of bonus tags being issued but I suppose that would be to easy! So if any of you guys get lucky enough to get the tag next year...buyer beware!!!! The second one scored out at 152 1/2. Thank god I was fortunate enough to harvest two great animals in the same year! Hopefully next year brings one a few inches bigger!!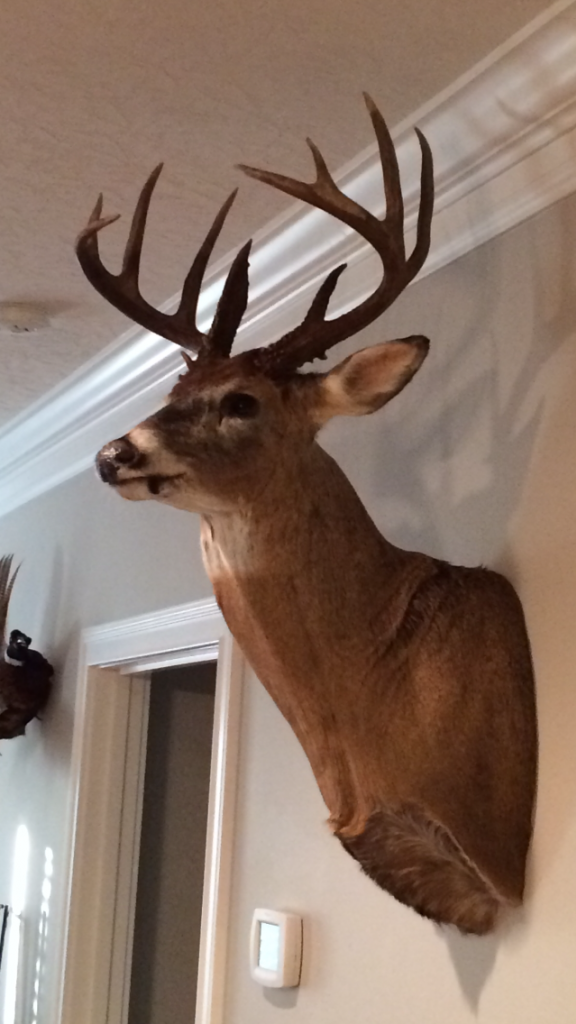 Here they both are side by side. Thanks Custom Wildlife Mounts out of Leitchfield for doing a get job and getting them back in a timely manner!