The long-range forecasts at the Climate Prediction Center (CPC) just came out (like within the past few minutes). The news is good.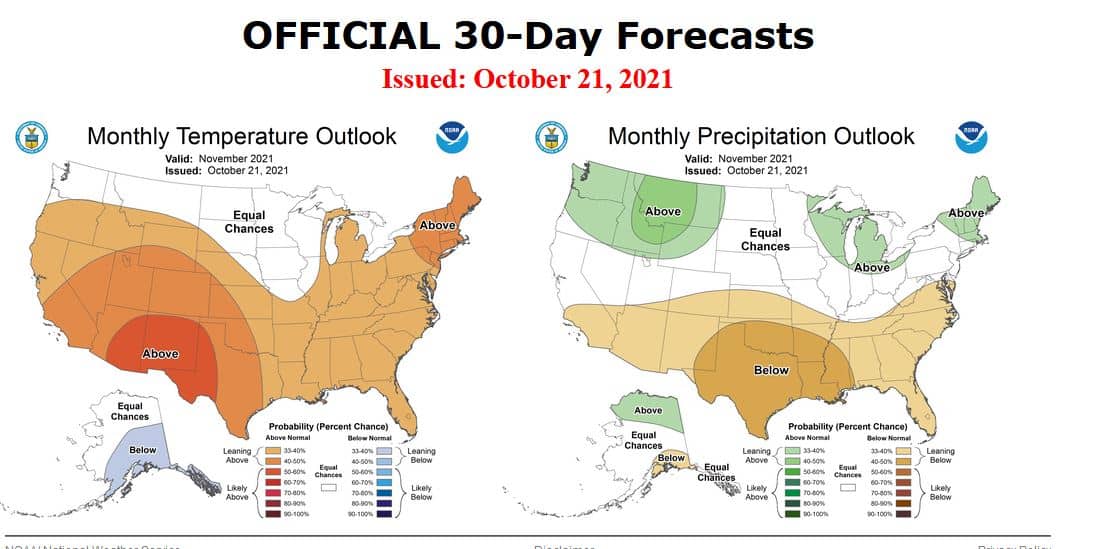 https://www.cpc.ncep.noaa.gov/products/predictions/long_range/lead14/
As you can see, pretty much the whole of Kentucky is predicted to have higher-than-average temperatures and normal precipitation. There has been a lot of hoo-haw over the advent of another La Nina winter. However, this has not influenced the situation in November. There is more coming from the CPC soon, but suffice it to say that La Nina usually brings warmer, wetter conditions to the Greater Ohio Valley. At this point I don't see it impinging on Rifle Season.
This October prediction is usually the first time we see signs of trouble if they're coming. I'm sure you all remember the cold snap in 2019. It first turned up in the mid-October forecast.
If you follow other sources, a good number of them are saying it's going to be cold and snowy for Thanksgiving Week. This CPC forecast disagrees and I've found the CPC to be more accurate.
Da Moon
I just want to mention that the Rifle Opener starts on 11/13. It's about Day 7 of the lunar cycle and the full moon is on tap for the next weekend. I just finished off a quick post on how the moon influences deer season. It's here if you like to see it:
Hunting the Full Moon