You Damguys.
I went to DSs favorite store and have entered the marathon.
I have Backup food in the Back Row.
Nock. I'm callin Wuss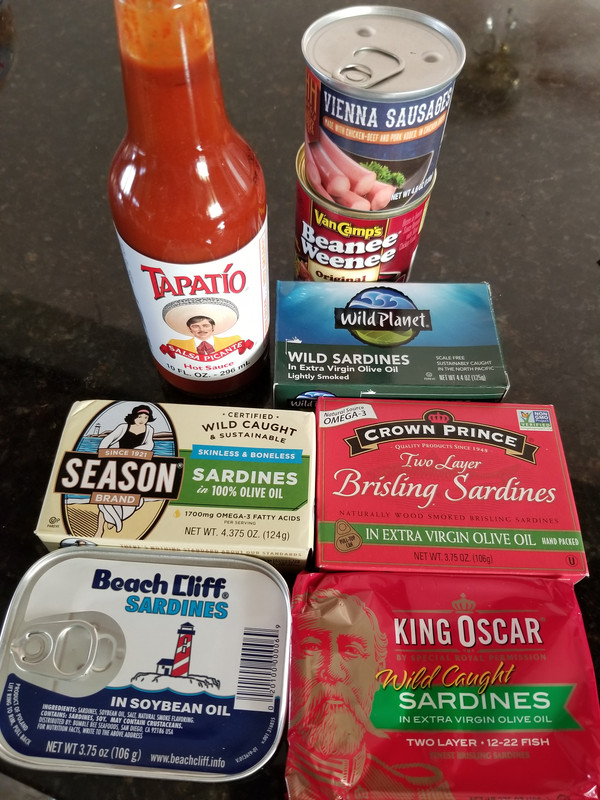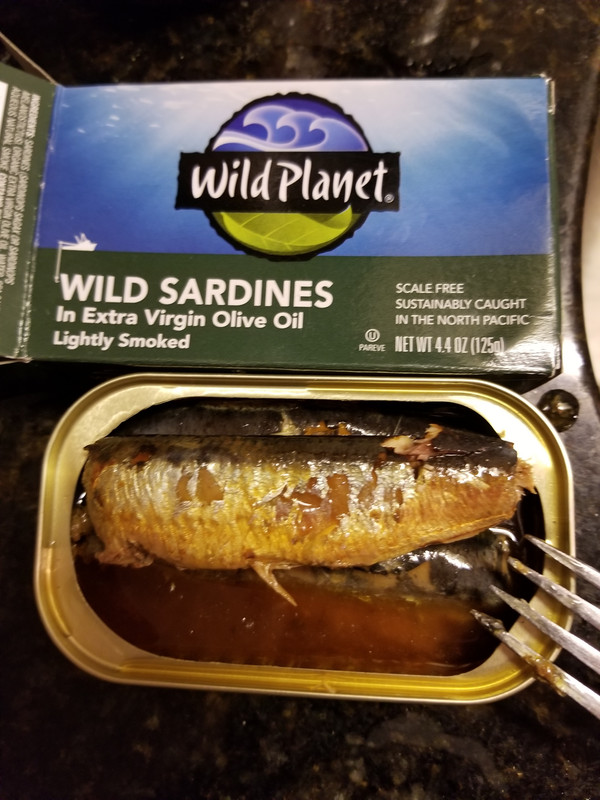 I'm thinking my Siberian Tomcat is going to Love me before this is through.
I tried the Wild Planet first with help of Crackers, hot sauce and vinegar. They were pretty and firm but fish guts did show up a time or two. It was edible and the Cat sat at my elbow the whole time but he didn't get any.